Tikkun Olam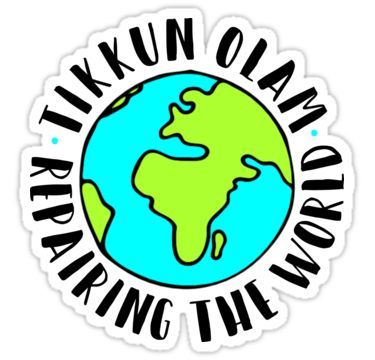 As Jews we are obligated to pursue justice and Tikkun Olam. We at Temple Ner Tamid view Tikun Olam not only in its literal translation of repairing the world but also in the larger context of reconnecting to that which is bigger than ourselves.
…as such, for us, Tikkun Olam is also about:
Responsibility
Community
Hineini, being there for others
At Temple Ner Tamid, we have a host of important initiatives in which you may want to get involved. For more information about any of these, email our VP of Tikkun Olam, Amy Winkelman.
Fred's Beds: A Hineini Community Garden
Started in 2022 in memorial for Freddie Pressman, Fred's Beds is a collaboration with TNT and the Master Gardeners of Essex County. Lead by long time congregant, Eileen Opatut, she revitalized his beautiful organic garden and created a Community Garden where the magnificent harvest is contributed to local food pantry and kitchen helping to feed the hungry in our area. You and your family can be part of this project!
For those lucky enough to know Fred he was a central figure in our TNT community. His commitment to social justice, equity and repairing the world ran so very deep. And he was there for anyone who needed anything – he embodied the Jewish value of "Hineini," –I am here, ready to serve.
It was the perfect endeavor for Fred, that he became a Master Gardener and chose to build and tend a beautiful garden on his and his wife, Ronni's property in Clifton, just a few minutes from Temple Ner Tamid. A man who saw it as a mission to tend to living things – kind of perfect, right?
There are currently six raised beds that have been tilled and are ready for planting. Volunteers plant, weed, and harvest the crops helped by members of the Master Gardeners of Essex County, help teach and inspire. This community garden yields at least 600 pounds of food annually.
Working on Fred's Beds is an exciting way to make this world a better place. It honors Fred Pressman in the best way imaginable and with your help it will live on for a very, very long time.
Family Promise of Essex County
Family Promise of Essex County, has, for more than two decades, helped homeless families – parents and children – who are in need of shelter. They provide emergency shelter and meals 365 days a year through a network of over 60 churches and synagogues in Essex County.
Each year, as part of this program, we take multiple slots (of up to a week) at the Mission House through the Park United Methodist Church, to help homeless and displaced families that are in the Interfaith Hospitality Network (IHN) program. We always need people to cook and serve dinner and to say over at this shelter.
ShopRite Food Collection
Once a month, congregants stand outside of ShopRite in Bloomfield, handing
out flyers that ask those who are shopping to buy an extra canned good or box of food. These donations are collected and given to the Human Need Food Pantry. Each month we collect hundreds of boxes of food making it the single largest ongoing food-donation program in Montclair. Multiple shifts are available each Sunday.
Manna Food Depot
Temple Ner Tamid partners with Park Methodist Church on Park Street to support their food pantry. On Wednesday and Thursday evenings, you can help bag dry food, prep meal ingredients, distribution prepared meals, and clean-up to close out the night. Sign up for shifts on the TNT Calendar.
Bloomfield Café Feeds the Hungry
Take the opportunity to help prepare and serve meals to those in our community who are in need of food assistance. One Sunday a month we come together at the Park United Methodist Church, 12 Park Street, in Bloomfield. Congregants to cook, serve food, and clean-up for those who are hungry in our midst.
High Holiday Food Drive
Each year we collect and deliver nearly a thousand bags combined to the Human Needs Food Pantry and the Community Food Bank of NJ as part of our High Holy Day Celebrations. Congregants leave with bags which they bring, full of cans and boxes to be distributed to poor members of our community. We are always looking for people to load and unload these backs as well as others to ensure they are distributed at services.
Montclair Sanctuary Alliance
The Montclair Sanctuary Alliance is an interfaith network of congregations, organizations and individuals offering sanctuary to individuals resisting detention and deportation in order to stay together with their families and communities. We stand publicly against the injustices affecting immigrants and support reforms to promote fairness.
Montclair congregations support the Sanctuary Movement in several ways, including advocating changes to federal and local policy. Additionally, we have created a space within the Bnai Keshet building to offer physical shelter to an individual or family at risk of deportation.
Tue, June 6 2023 17 Sivan 5783